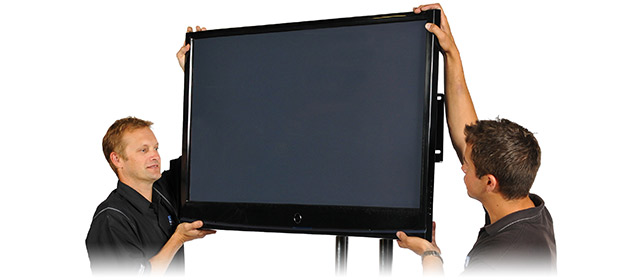 Whether you are presenting to a small audience of 20 or to thousands, we have a full line of TV, monitors and video playback equipment from brand name manufacturers like Sony, Sanyo and Folsum Research Systems.
TVs and Flat Screens
We carry a full compliment of high definition flat screens, from 19″ up to 80″ with stands.
Video playback systems
Macbook Pro based Playback Pro kit
AJA KiPro High Definition Recorder/Playback
Advanced Video Servers
HDMI Media players – play content from a USB thumb drive
Bluray/DVD Players
TV & DVD with skirted stand packages available for presentations.
Please call toll-free 1-800-909-7928 for our most current pricing.