An SW Mobile LED Screen Trailer is the perfect solution where quick set-up time is critical.  When events rely on road closures and costly venue rental times, every minute counts.  The video wall trailer with its automatic hydraulic setup can be up and running with a picture on screen 15 minutes after being parked.  The wall can be packed up and ready to drive away just as quickly.
The Video Wall Trailers boast a massive 7m x4m size with a 28 square meter surface area.  With a 4.81mm pixel pitch your content will be displayed in crisp and bright high definition.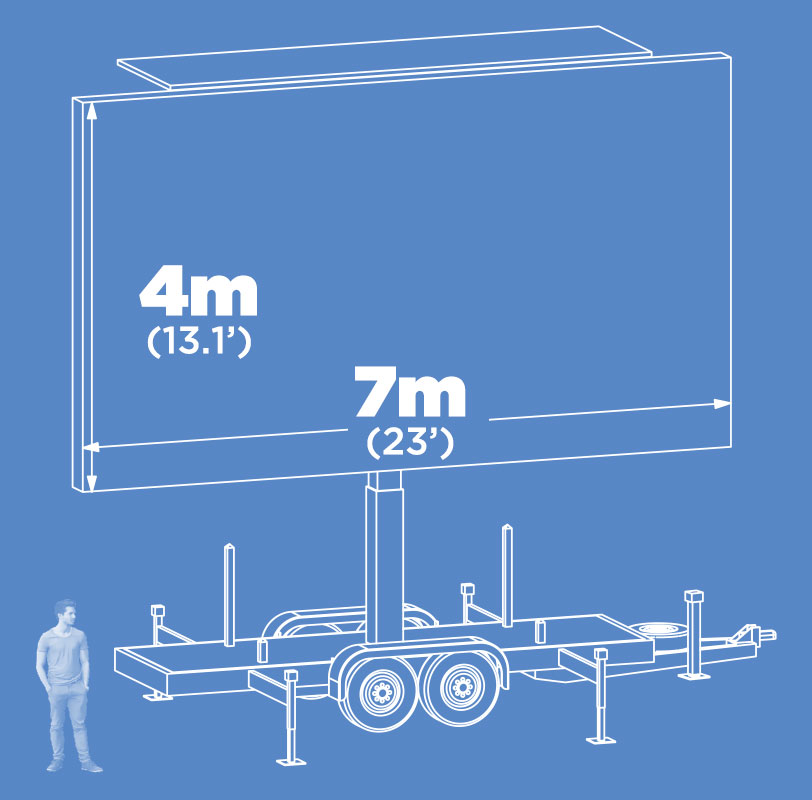 CALL TODAY FOR A CONSULTATION
1-800-909-7928
Have a Question?
Not sure where to start? Contact us using the form below or by calling 1-800-909-7928 and we'll do our best to answer your questions.